products
We offer a variety of prints, products and digital image options.
Contact
photographer for more information.
All prints 5x7 and larger are board-mounted and lustre-coated
Available in choice of standard matte, linen texture, pebble texture, or deep matte finish
Gift/desk prints (8x10 and smaller) are $89
Wall portraits (11x14 and larger) start at $199
Composites of 3 or more photos available for print sizes 11x14 and up
Digitally-painted individual portraits also available
Metals prints, composites, and wall groupings
Image boxes w/ 12-5x7 mounted prints and easel
Photo albums w/ combo leather-photo cover in 3 sizes
Canvas gallery wraps
Digital Images (individual, entire gallery with minimum purchase)
High school senior specialty items

Custom-designed photo graduation announcements
Custom-designed yearbook pages/ads
Sorority rush images
Wallet prints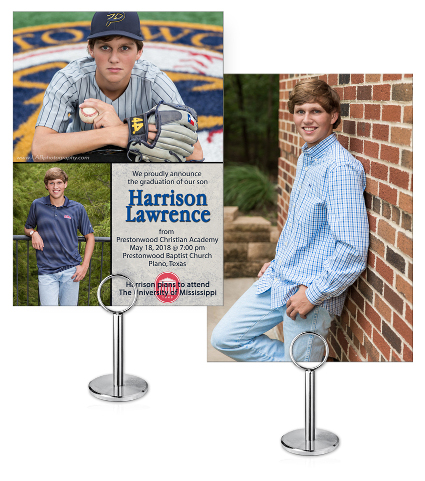 Order at least 1 wall portrait, 1 desk/gift print, 1 album or image box, and 1 set announcements/cards (may substitute 2 additional desk/gift prints) and TAKE 10% OFF your entire order PLUS receive COMPLIMENTARY set of 4x6 digital images of all poses ordered!
Contact
photographer for more information